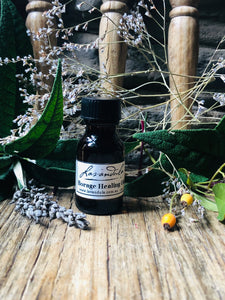 Borage Oil. 20 ml
Botanic Name: Borago Officinalis
Borage is an excellent oil for skin conditions where irritation or inflammation is present. It has high levels of GLA, which is also found in Evening Primrose oil. Rich in linoleic acid and GLA, Borage is an excellent natural emollient and is a particularly effective ingredient to restore flexibility of the skin.
Borage has a light texture and is easily absorbed by the skin. It suits all skin types, but is particularly useful for dry or mature skin.
Borage Oil is obtained from cold expression of Borago officinalis seeds, it is then refined.
*Vegan Friendly *Australian Made *Not Tested on Animals